RG Auto Parts


What's in a name?

You might think "RG" stands for Really Good Auto Parts, and in a way it does, but it also stands for our founder and company president, Robert Goodman, who is an auto parts expert with 30+ years in the industry.

History

RG Auto Parts Distributors Ltd. opened in January 2001, and is a family owned and operated store. Since our small and humble beginnings, we are now at our third relocation as we have grown to meet the demands of our many loyal and satisfied customers. Please read on to discover why established business is expanding so well in such a short time.

Products and Service

RG Auto Parts is an independent automotive parts and industrial services supplier. We are one of the few remaining businesses in this field that are not aligned or members of warehouse buying groups. Our flexibility allows us to offer our customers a large variety of products from many different manufacturers, this way you can get all the different brands you trust, all from the same store. Whether you need a custom built engine, hard to find suspension parts, the latest cosmetic accessories, or your common tune-up and maintenance parts, count on RG Auto Parts to supply your needs.

Our Goal

To provide unequaled service and selection to our valued customers, to get your parts to you on time, and the right parts that is... the first time.
Call: 604-580-6310
Toll Free: 1-866-580-6310
Fax: 604-580-6317
Email: rgautoparts@shawbiz.ca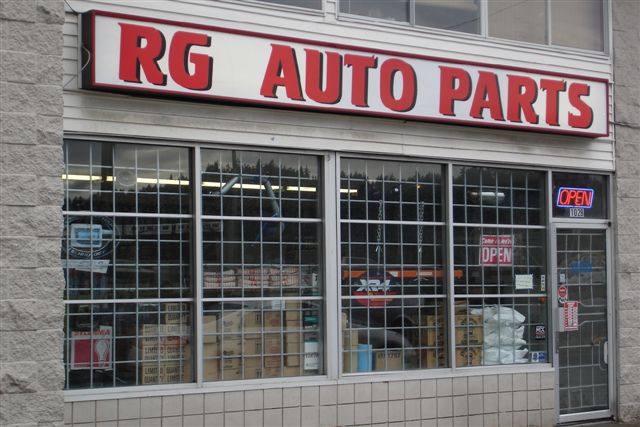 Click on the map below for a larger map...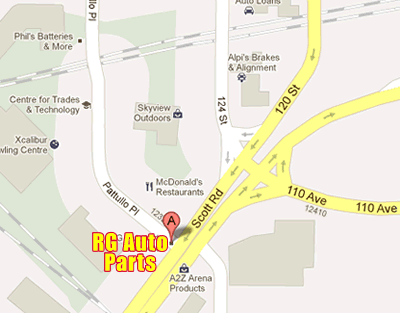 RG Auto Parts is located at:
#118 - 12388 Pattullo Place
Surrey, BC V3V 8C3