Welcome to our Engine Photo Gallery!

Over the years, we have remanufactured thousands of gas and diesel engines and have compiled many photos since our shop opened in 1985. This engine photo gallery section highlights engines of all types from Chevrolet, Ford, Chrysler, GMC, Dodge, Mazda, Toyota, Honda, Nissan, and many other engines from domestic and import cars, pickup trucks, cube vans and commercial trucks.
Simply click on a photo you like and follow the arrows on the detail pages, or visit one of our engine photo entry pages located through the following links:
Enjoy!
For your reference, we have also created a list of engines for you:
Click here to check out the list of engines...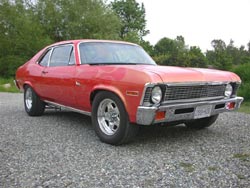 1971 Nova street car. Details...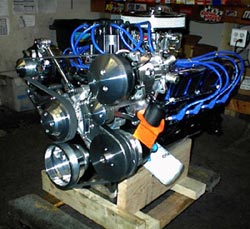 Ford 302 cubic inch performance engine.
Details...